When you consider that your home will likely be the single largest investment you ever make, you can see how important it is to protect that investment.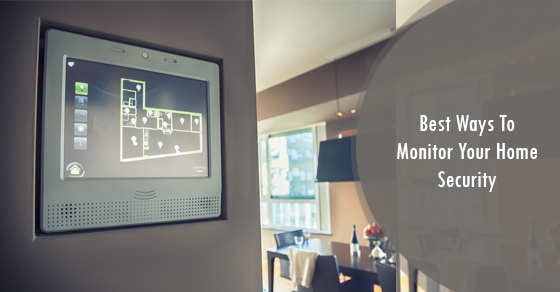 This is all the more the case since the cost for monitoring is minimal compared to what it cost to buy your residence. Furthermore, some insurance companies will give you a break on a home insurance policy if you have a home security system installed, so monitoring your home can provide plenty of bang for your buck.
One sure way to protect your home is to install a home security system, which will keep you, your family and your stuff safe from criminals or other possible threats. With technological advancements in the home security space, you can monitor your system in ways that would not have been possible in yesteryear.
Read on for the three best ways to monitor your home's security.
Broadband
With the home security systems provided by Think Protection, you can monitor your system courtesy of the Internet connection you already have at your home. When you combine your Internet signal with our 5-Diamond Central Station, you'll have a can't-miss monitoring system that'll permit you to keep an eye on your home. Signing up is easy. You'll only need to pay $12.99 a month, and there's no annual contract to sign.
Cellular
If you don't get Internet service at your home, cellular monitoring is an option. In the event that a sensor picks up something suspicious and triggers your alarm, a cellular link will be made between your home and our 5-Diamond Central Station. This cellular option is great either if you don't have Internet or if you like redundancy. For cellular back-up, you will be charged a one-time fee of $99.00 and $3.99 per month thereafter. No annual contract is applicable. Again, the cost-to-protection ratio will definitely work out in your favour.
Text Messaging
Regardless of which Think Protection home security alarm system you select, you'll have the ability to receive text message notifications in the event that your home alarm is triggered. All you'll need to benefit from this feature is a smartphone or mobile phone. Being alerted to possible problems will allow you to call the authorities if need be.
" Please only post reviews if you are a current user with this company or have been in the past so that this information is as accurate as possible."