Home automation is all about streamlining and simplifying how your home works so that you can easily operate things like lighting, heating and security surveillance at the touch of a button, whether you're at home, on the road or even in the grocery store.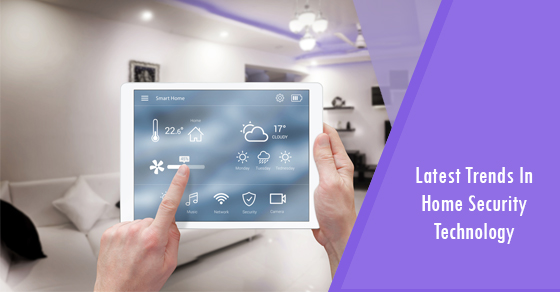 Even though there are lots of things you can do with a home security system right out of the box, you can still add some more cutting-edge-technology to make a good system even better… or is that smarter?
Read on to learn about four of the latest trends in smart home security technology.
Advanced Security Systems: You can't be two places at once, but smart home security technology is the next best thing. With such technology, you can keep tabs on when your children arrive home from school, monitor who enters or leaves your home, and even ensure that your kids are not parked in front of the television rather than at the kitchen table completing their homework.

Aesthetically-Pleasing Products: At one time, home automation systems stood out like a sore thumb. That's no longer the case. The technology available today is aesthetically pleasant and will fit in with or complement the rest of the stuff in the room. This means that your smart home security technology can do its thing without attracting undue attention.

Smart Thermostats: One sure way to reduce your heating and cooling bills is to adjust the thermostat as required. With your smart home security technology, you can set up your thermostat to heat or cool only rooms that are occupied. You can also program it so that the heat, for instance, is turned down low while everyone is at work or school.

Automated Door Locks: The automated door lock is one smart home security technology that you'll wonder how you ever got by without. Imagine setting up your automated lock so that it opens as you approach. If you're carrying a briefcase or bags of groceries, you'll appreciate not having to manually unlock the front door.
Smart home security technology sure ups the ante when it comes to home security systems. Using your smartphone, tablet or laptop, you can interact with your home in ways that were never possible before this digital age and the technological advancements that come with it.
" Please only post reviews if you are a current user with this company or have been in the past so that this information is as accurate as possible."