If you're intrigued by the idea of remotely locking and unlocking doors, adjusting the thermostat, and turning lights on or off, then you ought to consider installing a home automation system.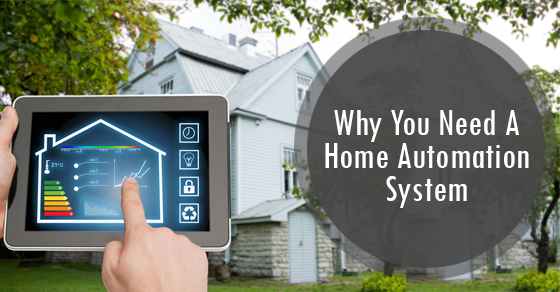 With the more up-to-date home automation systems available on the market today, you can automate and operate certain things in your home whether or not you're physically on the premises. And that'll open up a whole new world of opportunities for you and your family.
Read on to learn about four reasons to get a home automation system. We're betting that No. 2 will surprise you.
Super Convenient: With a home automation system, you can easily keep track of and monitor various things in your home such as the thermostat, lights and more. Using any mobile device – a smartphone or tablet, for instance – you'll be able to operate your home automation system. No matter where you are, you'll be able to operate it. Now that's convenience!

Use Energy More Responsibly: While a home automation system is a worthwhile investment given the functionality it offers, it can also pay for itself many times over when you consider the elimination of energy waste. You can program your system to automatically tweak the thermostat based on what time of day it is and turn off lights when they're not in use in order to keep your energy consumption down. You'll be surprised at how much you'll save by reducing energy waste.

Safety: Installing a home automation system is not just about saving energy, it's also about keeping you and your family safe. With a system in place, you can monitor your home via tablet, phone or computer. So if you detect that someone is trying to gain unlawful entry into your home or if there's a burst pipe, you can take action and call the relevant authorities sooner rather than later.

Simplify: By installing a home automation system, you can really simplify your life. With the touch of a single button, you can do things like lock or unlock your door, which will come in useful, say, if you want someone to come to your home to walk your dog but don't want to give them a key. A home automation system offers a whole lot of functionality– that requires little effort on your end.
" Please only post reviews if you are a current user with this company or have been in the past so that this information is as accurate as possible."