Most people not only like having pets, they consider them as part of the family. It's easy to monitor your pets when you are at home, but when you are away or on vacation it is much harder to keep an eye on them. Pets -- like children -- enjoy exploring and playing with things, and that can put them in possible danger. With the help of modern technology and a few precautions, you can keep your pets out of danger and have peace of mind.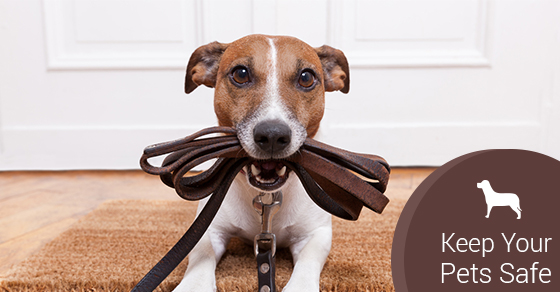 Use Your Smartphone to Check in on Your Pets

WiFi cameras allow you to monitor everything in your home -- even when you are away. Just log into your computer or Smartphone and monitor your pets in real time. You can take action quickly if your pets are sick or they are venturing somewhere that is not safe for them.

Monitor Environmental Conditions

Some pets need to be under certain environmental conditions to thrive. Place monitors in your home to alert you if the conditions stray outside of the desired conditions. For fish, you can place monitors in your tanks that will alert you if the water is leaking.

Put a Fence around Your Backyard

A fence is a practical way to keep your pets from straying into the neighbour's yard or onto the roads. Alternatively, keep pets inside the house or place them in a spacious kennel.

Keep All Poisonous Plants and Substances Out of Reach

As with children, make sure that all poisonous substances are out of your pet's reach. Get rid of poisonous plants in your garden and keep your garage closed.

Entrust Your Pets To a Relative or Friend

You can simply arrange for someone to check in now and again on the pets or ask a relative to stay with them. There are also places where you can leave your animals while you are away.
Keeping your pets safe can save you a lot of trouble (and heartache). With a combination of technology, practical measures and some outside help, you can create an environment that can keep your pet safe and sound 24 hours a day. If you would like to find out more about pet-friendly security devices or just get some general advice, then contact us today for a free consultation on how to keep that extra member of your family safe and secure.
" Please only post reviews if you are a current user with this company or have been in the past so that this information is as accurate as possible."