Home security cameras are providing property owners with a greater sense of personal comfort within their home space, but when reviewing the marketplace, many are having trouble discerning the difference between the various available options.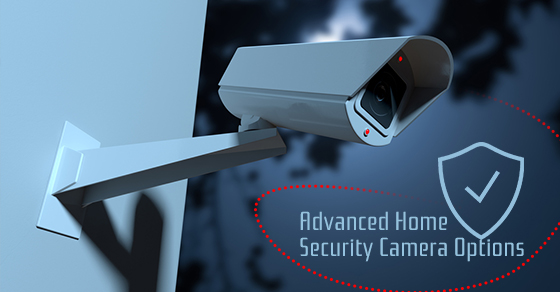 In this post, we'll take a look at the five leading advanced home security camera systems on the market today.
Dome Cameras

Dome cameras are the optimal choice for areas in which property vandalism is a leading problem. They can be inconspicuously placed outside a residence to offer clear images of the perimeter to the home. Dome cameras are also well suited to dirty environments, such as sheds and kitchen spaces.

PTZ Security Cameras

For homeowners looking to maximize the flexibility of their view around their home, PTZ security cameras are the clear choice. PTZ (Point, Tilt, Zoom) cameras allow the user to move the camera view around the area to analyze a threat to their security. They can also be optimized to run in a set pattern that covers an entire piece of land outside the home.

IP Security Cameras

IP cameras transmit a video signal over an internet connection to provide instant information on potential security threats to the home. These systems are often the choice of homeowners that want updates sent to their smart device from their security camera, as they allow an instant connection in real-time to the security network.

Thermal Security Cameras

Thermal security cameras use a security threat's body heat to highlight their presence for the viewer. They are often employed in farm home environments where threats to a homeowner's livelihood such as foxes and raccoons are common. Thermal cameras are also ideal in environments where it is otherwise difficult to discern movement, such as in foggy conditions or during nighttime.

Night Vision Cameras

For homeowners encountering persistent threats during the evening time, night vision cameras are often the leading choice of security tools. These systems work through the use of infrared waves, which interact with the environment to highlight movement and body heat outside the home. Many night vision cameras are also valuable tools for daytime surveillance around the exterior of the home.
A full suite of security options is now available to the proactive homeowner. Our expert team can offer comprehensive insight into the latest advanced home security systems. To learn more, contact our experts directly today!
" Please only post reviews if you are a current user with this company or have been in the past so that this information is as accurate as possible."