There can be fear and reluctance when you have to leave your loved ones home alone with in-home providers. You want to make sure they are properly cared for. The best-case scenario is you are entrusting them with someone you know they are safe with. But, one way to ensure this is by installing a nanny cam in your home. There are many different styles and features that nanny cams can have along with being discrete. They can be as small as a pen, or as flat as a clock on the wall or even as fuzzy as a teddy bear sitting on a shelf.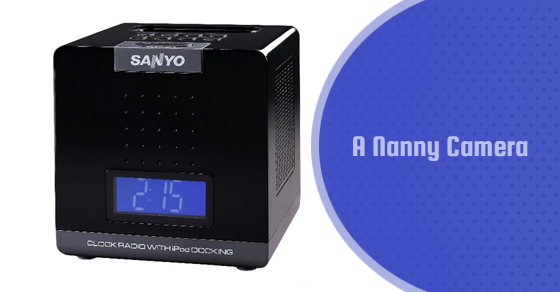 A nanny cam can give you peace of mind and assurance. Even, just telling the caregiver there is a nanny cam in the home, can be a deterrent for any unwanted behaviour before it happens. The nanny cam can catch abuse, negative behaviour, theft and anything else that happens in and around your home.
There are different features you can have in your nanny cam. If you prefer a live feed, there are cameras that can broadcast to a remote location. There are also cameras that can record the video feed onto removable SD cards. The cameras that record can be used as evidence and be played over and over. You can even record sound or choose not to have sound recording. There are different cameras at different price ranges, so any family can find the right nanny cam for their needs.
Nanny cams aren't just for watching when you aren't home. Nanny cams can catch what happens before your child or family member has a seizure or a fainting episode, so you can be prepared the next time. It can also ensure your children aren't getting into anything they shouldn't be and catch them if they are.
The versatility of nanny cams are endless and can be useful even for those who don't have children, elderly relatives, or nannies in the house. For example, you can use these cameras to keep an eye on your pets get into mischief and find out how they are getting past all your security and safety measures.
Nanny cams can also be used to monitor what goes on in your home when you aren't there, to make sure landlords or any other unwanted guests aren't lounging on your couch while you are at work. Another use for a nanny cam is to watch any workers in your home such as a cleaning service, or any repairs being done.
" Please only post reviews if you are a current user with this company or have been in the past so that this information is as accurate as possible."