There are a lot of things to consider when it comes to the safety of your family and your home. Especially now, on top of all the other options there are wireless and wired options available too. The hard part is making sure you have the right system for your family. With many similarities and so many features to choose from sometimes it's more difficult choosing the system then it is installing it. There are pros and cons to each system, but everyone has different needs, and so you'll need to find the right balance for your family.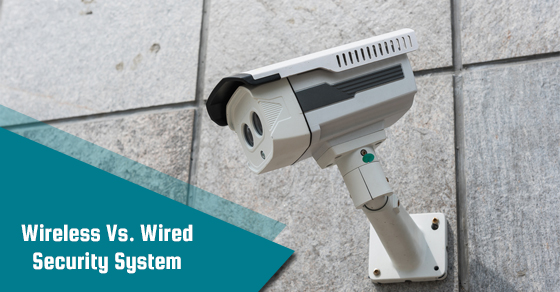 Wired Security Systems
Pros
Not very expensive compared to wireless
Compatible with wireless security products
No Batteries to change
Easier to replace parts if needed
Reliable
Less susceptible to radio and/or electrical interferences
Uses a backup battery for when the power goes out
Cons
Harder to take with you when you move
Normally needs to be installed professionally
Can be hard to hide all the wires
Needs electrical access
Large cameras
Video and audio isn't as high quality
Cords can be a tripping hazard if not properly hidden
Wireless Security Systems
Pros
Don't need a landline phone
Easy to take with you when you move
Easy and fast installation
Doesn't need a professional to be installed
Least invasive on your home
Added features
Can be installed where there's no electrical access
Can be easily expanded
Smaller than wired cameras
Cons
You need to replace batteries
More expensive than wired systems
Not 100% wireless
Needs to be close enough to the central control panel to function
Can be hacked or lose signal
Can have legal regulations if they are hidden
There are a lot of things to consider for your new security system. Whether it's mobility, features, or price, all of these factors are important. It also depends on what your Internet is like because you will need the wireless signal to be strong enough. Another thing to take under consideration is if you have a lot of towers around you that could create interference.
Make sure to discuss the pros and cons of your security system with everyone involved in the house. If someone needs big letters to see the security system, or if you want to see it everywhere and monitor everything, you'll need to keep these features in mind. Each requirement will get you closer to the right system for your home.
" Please only post reviews if you are a current user with this company or have been in the past so that this information is as accurate as possible."