Many homeowners are now examining the potential value of installing a home security system. During this process, they may consider the long-term costs of the home system and the potential value it can bring to the home. But the most important cost to consider in this process is the cost of a burglary. In this article, our trusted security specialists will highlight the costs involved in a burglary.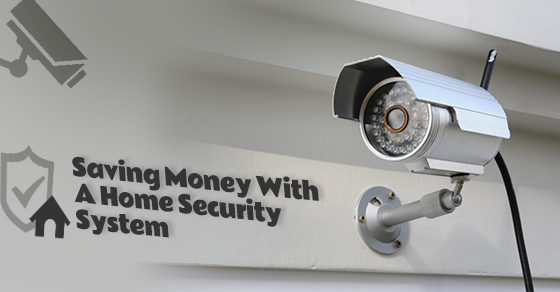 Property Damage
For those with a high number of valuables in the home, it's important to consider these valuables when reviewing the potential costs of a burglary. In addition to stealing costly items, the burglar may damage property such as windows and doors while breaking in. These costs must be considered when determining whether a security system is required.
Replacing Lost Items
While home insurance policies might cover some lost items stolen during a break-in event, many families find they lose highly prized possessions such as jewelry, laptops, or antiques. Few home insurance policies will provide complete compensation for these types of losses, and so homeowners may find themselves out of pocket when having to replacing these personal luxury items.
Loss of Data
Wireless theft events are becoming increasingly common as thieves become more sophisticated in the way they threaten a person's security.
Data theft is now one of the leading problems facing Internet users without a dedicated security system. These data theft events can have significant consequences, from financial loss due to the theft of banking information, to identity theft and misuse through the theft of personal data.
Loss of Personal Security
In addition to the tangible costs of a burglary event, it's also important for homeowners to consider the psychological impact the event has on their families. It will make it difficult for families to enjoy spending time in the home together. It could also make homeowners more wary of their local neighbours, thereby impacting their social lives significantly. Homeowners may also face medical bills from having to recover psychologically from a break-in event.
Through the integration of a high-performance security network around their home, property owners can prevent costly burglary events. Proactively using a home security system can help homeowners maintain their privacy and their comfort. To learn more on this process or to speak with a market specialist, contact our expert team today!
" Please only post reviews if you are a current user with this company or have been in the past so that this information is as accurate as possible."