Anyone with children knows that their protection and safety is something that is constantly on your mind. The fear of something terrible happening is enough to send most parents into a panic attack and any time preventative measures can be taken to ensure their safety, it is always a good idea to do so. Below are some ways that you can protect your kids with a home security system.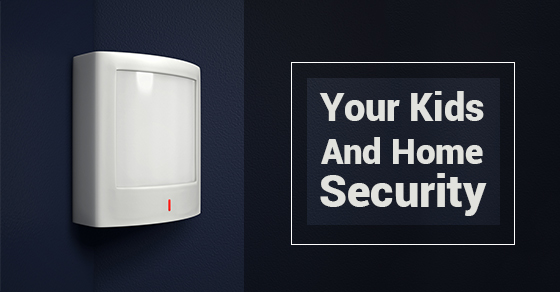 Motion sensors for added security.
Motion sensors are a great way of keeping track who is in your house and who is trying to come into your house. Many people with new babies, install motion sensors in rooms and areas where there are potential baby hazards so they can be alerted and respond quickly. Motion sensors can be integrated with your handheld devices and phones to let you know of any alarms that have been tripped while you are not there. They keep people in, as well as out.
Home and health monitoring.
Fire, smoke and carbon monoxide features of a home security system are vitally important. Carbon monoxide detection is especially important because of its odourless and colourless nature. It is poisonous and deadly and can take effect before you even realize what is going on. Children are often unaware of this potentially silent danger.
Window sensors.
Window sensors are a must have, especially for parents with toddlers who are just beginning to explore the world and want to open and climb in and out of everything. They are also a good option for those with teenagers who would like to regulate and monitor their comings and goings, making sure that they are home when they should be and aren't leaving when they shouldn't be.
Video surveillance.
Video surveillance, especially remote access video surveillance, is tremendous peace of mind when you are not at home, knowing that you have a live feed into what is happening inside and outside your home. Use it to make sure that kids have come home from school or extracurricular activities on time.
Go wireless.
Wireless systems are easy to install, don't come with many pieces of hardware, and are fully integratable into your phone or tablets. Wireless systems are mobile and can be taken with you when you move houses. The elimination of wires means that there are none to be cut if someone is trying to disable your security system before attempting a break-in.
Life in the 21st century is busy. There are so many competing obligations and time consuming interests which take up a large part of the day. Even caring for your kids requires that you are not present at all times. Keep in mind the possibilities of some of the above security measures and make sure your kids are safe at all times.
" Please only post reviews if you are a current user with this company or have been in the past so that this information is as accurate as possible."