Setting up a security system for your home doesn't have to be expensive. In fact, you can have a security system installed for only a few hundred dollars and a little bit of effort. A few Wifi cameras installed in your home and an internet connection can give you the peace of mind that you need.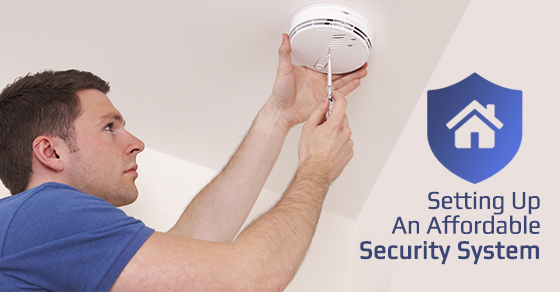 Unlike web cameras, wifi cameras do not have to be attached to your computer and they can still send images directly to your computer or smartphone.
Wifi Connection
Wifi cameras can now be automatically plugged into the network without the need for cables, and they have their own apps, so configuring them to work on the internet doesn't have to be difficult. If you have dial-up internet connection, it is not impossible to use a webcam but the bandwidth is usually insufficient for the video feed. Unless your computer is the point of access for the network, then you don't have to have your computer on all the time.
Talk to your security system provider for suggestions on which router would best work with your system.
Monitoring Live Streams
You don't have to install software in order to monitor the streams you get. Most HD Wifi Cameras, Pan & Tilt Wifi-Cameras, and HD Outdoor Wifi Cameras will work with the mylink app. Good security companies should give you the option to view the streams from any Windows, iPhone, iPad or Windows device. Some companies even provide motion detector alerts that go straight to your phone or device if there is an intrusion.
Design
These days cameras come in a variety of designs. They can intentionally look like security cameras or they can be a little more discreet, taking the form of something else that does not arouse suspicion or discomfort. They can be stuck on the wall or ceiling, or placed on a table.
Other Apparatus
Smoke detectors and carbon monoxide detectors are also good additions. The more expensive ones can alert emergency services, but instead, you can use one that sets off an alarm without the sophistication of outside communication. It is worth the investment as having these devices can make the difference between life and death. If your home is prone to flooding, then installing a flood sensor is also advised.
If you're going to invest in a security system, consider reviewing your security needs with a professional. Even though you will be doing it yourself, the consultant can tell you what devices are the most affordable and user friendly.
" Please only post reviews if you are a current user with this company or have been in the past so that this information is as accurate as possible."