Security cameras are no longer the domain of large companies and organizations; it's quite common for people to have security cameras in their homes. With the advent of the internet and smaller cameras, homeowners have greater control over security in their homes and have better choices. But having security cameras inside your home doesn't guarantee protection if they are not strategically placed. To get the most out of your cameras, here are some of the key places you should place your security cameras.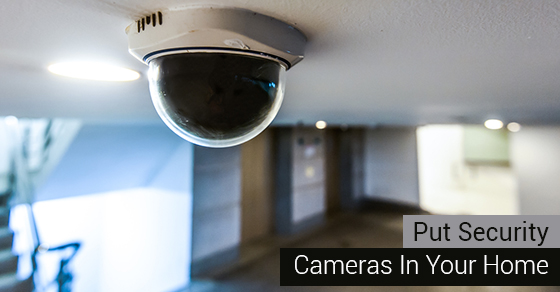 Front and Back Doors
You might think burglars would avoid these entry points (since they are so obvious), but statistics show that an estimated 22 to 34 per cent of burglars enter through the front and back doors of homes. Therefore, your camera should be strategically placed in these areas, and properly protected from sabotage, either by placing it out of the burglar's reach or enclosed in a protective case. Ideally, cameras should be placed both inside and outside the entrances.
Windows
Windows are another favourite entry point for burglars. They normally target windows that are not facing the street, so place your cameras on these windows. Avoid positioning the camera to face the window directly. The light that comes through can interfere with the images, making it difficult for you to identify the intruder's face.
Garages and Sheds
Garages and sheds are fair game for burglars because they are easy to break into and they contain valuable items to steal. They also provide an opportunity for burglars to arm themselves before breaking into the main house. Protect your items by placing cameras at the entry point of sheds and garages.
The Backyard
Backyards are often next to bushes and parks, so they provide good cover for concealed entry and exit. Also, there might be items lying around (such as toys and lawnmowers) to steal. Have a camera that covers this area as well. It's also important to monitor children who often play there.
Conclusion
Placing your cameras at certain strategic points will decrease the chances of a burglar outsmarting your security system. It is a good step to have cameras inside of your home, and by being smart about where you are placing them you are maximizing the benefit of your investment. If you would like any more information on security cameras or have any questions then please don't hesitate to contact us.
" Please only post reviews if you are a current user with this company or have been in the past so that this information is as accurate as possible."