There is no doubt about it, protecting your home is important. Not only should your property be protected, but your family. Home automation is the best way to not only protect your home and family, but to control everything that happens within the home from a simple push of a button. Most home automation systems are controlled easily through any mobile device.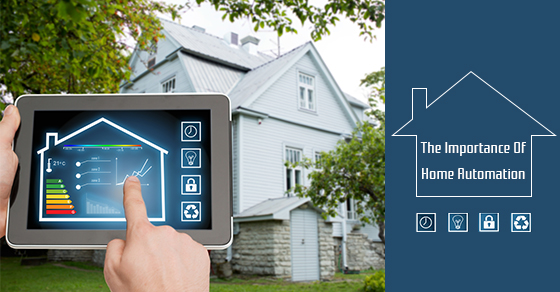 What Does Home Automation Include?
Home automation controls many aspects of your home security and comes with many customizable features. Of course, you have the ability to select what features you need or want. Typically, home automation allows you to monitor your home through live feed. This is a great feature for many families, especially when caretakers are there during the day to watch children, or you have to go out of town for business.
You may also find that your home automation system allows you to control alarms, audio, electronics, access to the home, and lighting. Not only do the alarms sound off when an intruder enters the premises, but when it detects heat or smoke. You can even control the temperature of your home. It truly adds a layer of protection you wouldn't otherwise find.
Benefits of Home Automation
The advantages of home automation are amazing. There really aren't any cons to having one installed. You will have the ability to control everything at your home as long as you have a mobile device, laptop, tablet or computer handy, as well as Internet access. By simply pushing buttons, you can turn things on and off, or adjust them as you see fit.
The live streaming feature of home automation allows you to watch over your home, even when you cannot be there. If you have children or pets, keep an eye on them from afar. Meanwhile, the alarms will notify you if someone enters the property, or if a fire occurs. The alarm will notify you fast enough so that you have the opportunity to call the police or fire department right away. This could potentially save your home, and more importantly, family.
Home automation systems are one of the most worthy investments you can make for your home. Read online reviews to see which options will best suit your needs, and contact security experts to learn more about how home automation can work for you.
" Please only post reviews if you are a current user with this company or have been in the past so that this information is as accurate as possible."