As a homeowner, you are likely keenly aware of how vulnerable your house can be to a break-in. Any points of entry, such as windows and doors, and knowledge that the house is unoccupied and unsecured, presents a tantalizing opportunity to a thief.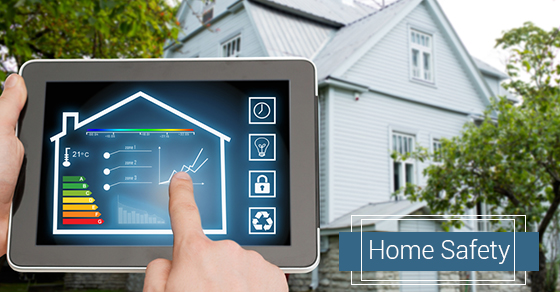 So, in order to make your house look like just too much of a risk for a burglar, consider adopting the following measures:
Believe it or not, a mail slot in the door actually weakens it, because it goes against the wood grain, and that makes it easier to kick in. Get a regular mailbox, or place the mail slot near the bottom of the front door.

Thorny, dense shrubbery beneath ground-floor windows prevents this route from becoming an easy path for a burglar.

Don't store wood piles or anything that can be stepped onto near the house. These can easily be used by intruders to gain access to a window.

You probably already know about the importance of having someone pick up your mail and newspapers when the family is away. Piled up deliveries at the front door are a sure sign that nobody is home. It might also be a good idea to ask a neighbour to check during the day for flyers stuck in your front door. Ingenious criminals have been known to leave these in doors to see how long it takes for residents to take them off.

When your family is going on vacation, don't broadcast this plan on social media, or discuss it loudly in a public place.
If you're driving, try to load up the car as discreetly as possible, and don't leave a packed car in the driveway.
Before you leave on your vacation, do the following:
If possible, add impact-resistant films on your windows and glass doors.

Lower the ringer on the phone so passersby can't hear the unanswered calls.

Insert a strong dowel or metal bar into the groove of the track of your sliding doors.

Arrange to have your lawn mowed, or your snow removed.

Ask a neighbour to leave a few garbage bins at your curb, so it looks like you did it.

If you can, leave another car in the driveway, so a burglar will not be 100 per cent sure that nobody is home.
Consider getting a smart home automation system to give you complete peace of mind. These systems offer a variety of ways to make our house impenetrable – from surveillance cameras you can access from anywhere and motion detectors that send notifications to your phone or smartwatch, to smart locks that record all the comings and goings in your home, and alerts when the garage door is left open.
You can even have a system that will keep your home's lights, appliances, electronics, and even blinds, go on and off (or up and down) in the same way they do when you're home. This contrived "lived-in" scene is a very effective way of preventing a break-in. It gives the impression to burglars that residents are home and ready to confront and torpedo their nefarious deed.
" Please only post reviews if you are a current user with this company or have been in the past so that this information is as accurate as possible."