Security is of paramount importance to everyone, and you can no longer rely on simply locking your doors when you leave. There are many alarm companies offering services to protect your home, but which one do you choose? If you're serious about protecting your home, you should be looking for certain qualities to be able to select the best company.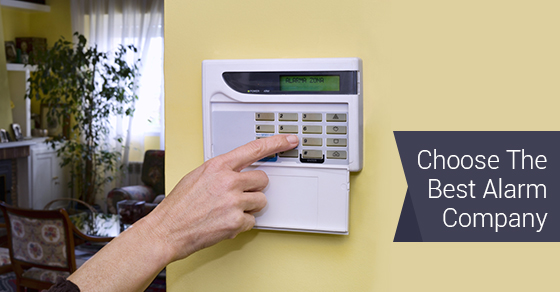 Rates and Deals
The best companies aren't afraid to offer special rates and deals throughout the year. Compare apples to apples and look out for hidden fees. You should not only just look for price but quality as well. Just because you get a low price doesn't mean you have to accept low quality -- good companies offer both.
Good Warranty
You don't want to be stuck with a faulty alarm system and be left unsure of where to turn to have it repaired. If there is a particular product you would like to buy, see if the providers of that product have authorized dealers. In case anything goes wrong, correcting it shouldn't be a hassle. It's also a plus when they offer a free relocation when you change residences.
Extra Protection
Look for companies that offer additional features such as carbon monoxide monitoring. These add-ons could be life-saving.
Conveniently Located Monitoring Centres
An alarm company should have a monitoring centre that is located close by (at least within the same province). If you purchase an alarm system from a company that is based overseas, that doesn't give you much peace of mind. Rapid response time is another important thing to look for.
Positive Reviews
Companies that have the best reviews easily get more clients, because they already have a great reputation. You can look up a number of review sites that tell you which companies are the best and why. You get to learn about customer experiences -- beyond what the company itself will tell you in its marketing material.
A reliable security company offers quality products, great deals, a warrantee policy and reliable monitoring and response systems. Security is not something you should take lightly, so it is worth the time and the effort to shop around for the best providers. Our website has a full list of the top security companies in North America with reviews from clientele as well as company biographies. If you have questions about home security or have some suggestions then get in touch with us.
" Please only post reviews if you are a current user with this company or have been in the past so that this information is as accurate as possible."